Someone said :
Fine lines..
http://edition.cnn.com/2017/12/13/health/baby-heart-chest-surgery etc ...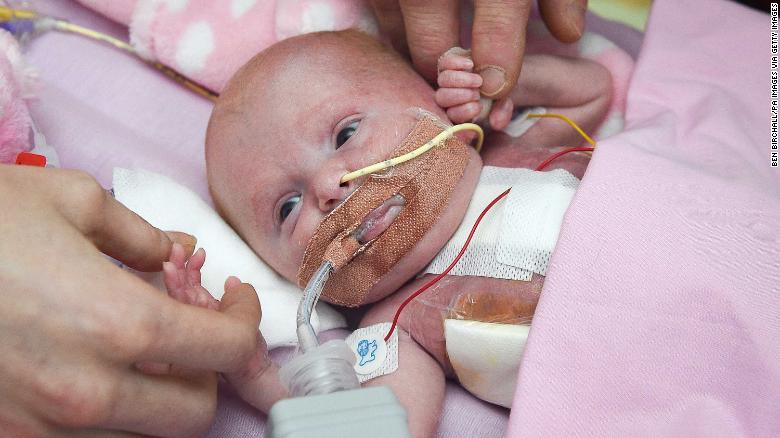 Not a thin line at all!
The parents did all they could to save their child, despite the risk of disability or short-lived birth. It is their choice: no line there.
If they had chosen by week 9, when the condition was discovered, to terminate the pregnancy, it would have been their choice: no line there either.
And given the gravity of the condition, and the very low odds of the child having a god quality of life, if they had decided at week 16 to have an "out of delay" termination, I would think that it may have been justified if the medical advice supported i: no line there either, just a classical ethical decision balancing multiple ventage points.
The baby they chose to bring to birth, and put through a lot of traumatic (and life saving) surgeries is now in a position where "her chances are a lot better." But the article says very little on her actual "quality of life" and long term survival odds.
There is no thin line: they chose to bring her to life (which would be justified even if she had died after 3 minutes); they could have equally decided that they did not wish to put her and themselves through it. Both decisions are valid in that concept.
It is not a "thin" line just because she "survived" against the odds, in a case that could have led to an abortion into another context; especially because she is not out of the woods at all.
The doctors strongly recommended a termination, but respected the parent's choice and put all the possible ressources behind them to support them.
It is not a case where the doctors wanted to force them to terminate, to eventually find out that the child is 100% fine and will have no long-term damage. Her odds at surviving medium-term are slim. Better than if she had been terminated, obviously, but slim. Now the parents have to envisage how they will make her life bearable, and have to accept the high cost of all the medical support she will need, and the sufferings she will have to endure in the near future.
Not a fine line. Just a choice that has so far paid off thanks to extraordinary investment.