Someone said :
I would be interested, I read a lot of books, only true stories(many of them sad stories) and autobiographies but I find them interesting,
of course, it doesn't have to restrict itself to fiction, but I'd imagine that would be the most popular type of text.
Autobiogs etc could get a six-weekly outing.
We might also tempt you with some fiction, eh?
Broaden the horizons.
Biogpraphy is literary format that has emmense artistic merit.
I know an Eng Lit Grad - Jolly Jeff - who did his MA thesis on the art of biography.
EDIT:
This is one of the most amazing biographies I've ever read. Poignant, poetic, informative and researched to within an inch of its life. It really gets inside the creative heart of one of Modern Drama's most profound playwrights. I mention him often on here... a real soft spot I have for him.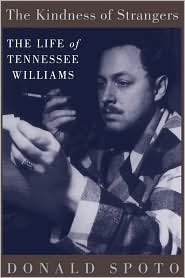 Oh, I I don't know if Jeff took his project to Doctoral level but when I knew him that was his intention.