As anyone who pays vague attention to these boards will have gleaned from my posts I am a massive fan of the cheap drink. In particular my beloved Tesco Value Vodka... but now it seems our romance may be ended by Super-State-Nanny Roisin Shorthall... here she is in action...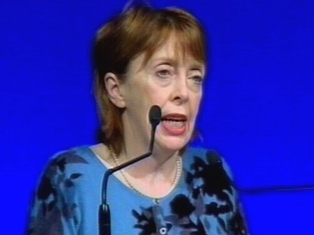 http://www.breakingnews.ie/ireland/minister-wants-to-impose-minim etc ...
She is the Drugs Minister and her plans include...
...a minimum price for alcohol (apparently it is too cheap)
and
...restricting the number of shops that sell it.
Fascist pig? Concerned Mother? Nanny-state enforcer? All three?
Personally I think it is a bag (or bottle) of nonsense... drink, along with everything else in this country is outrageously expensive.